Skip to product information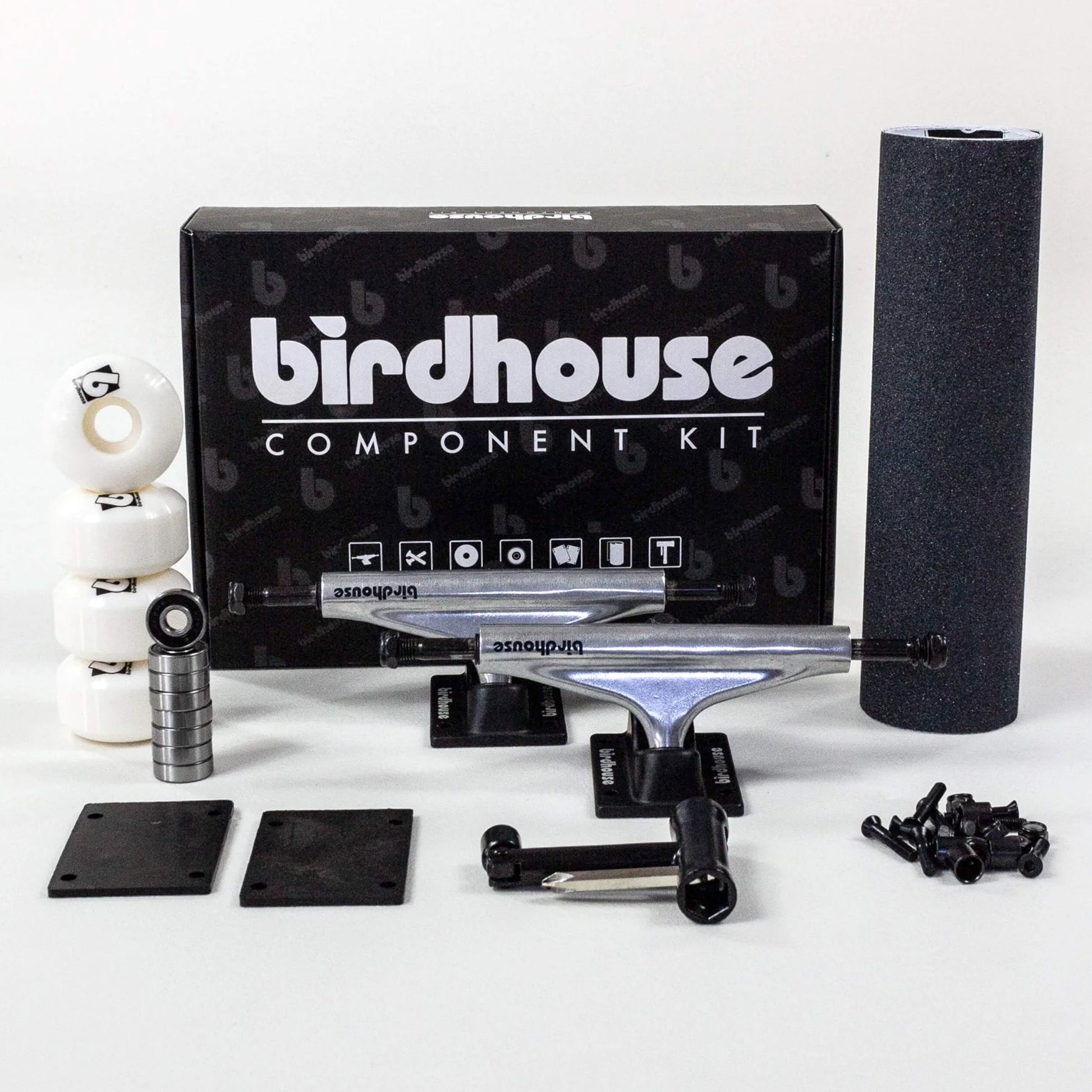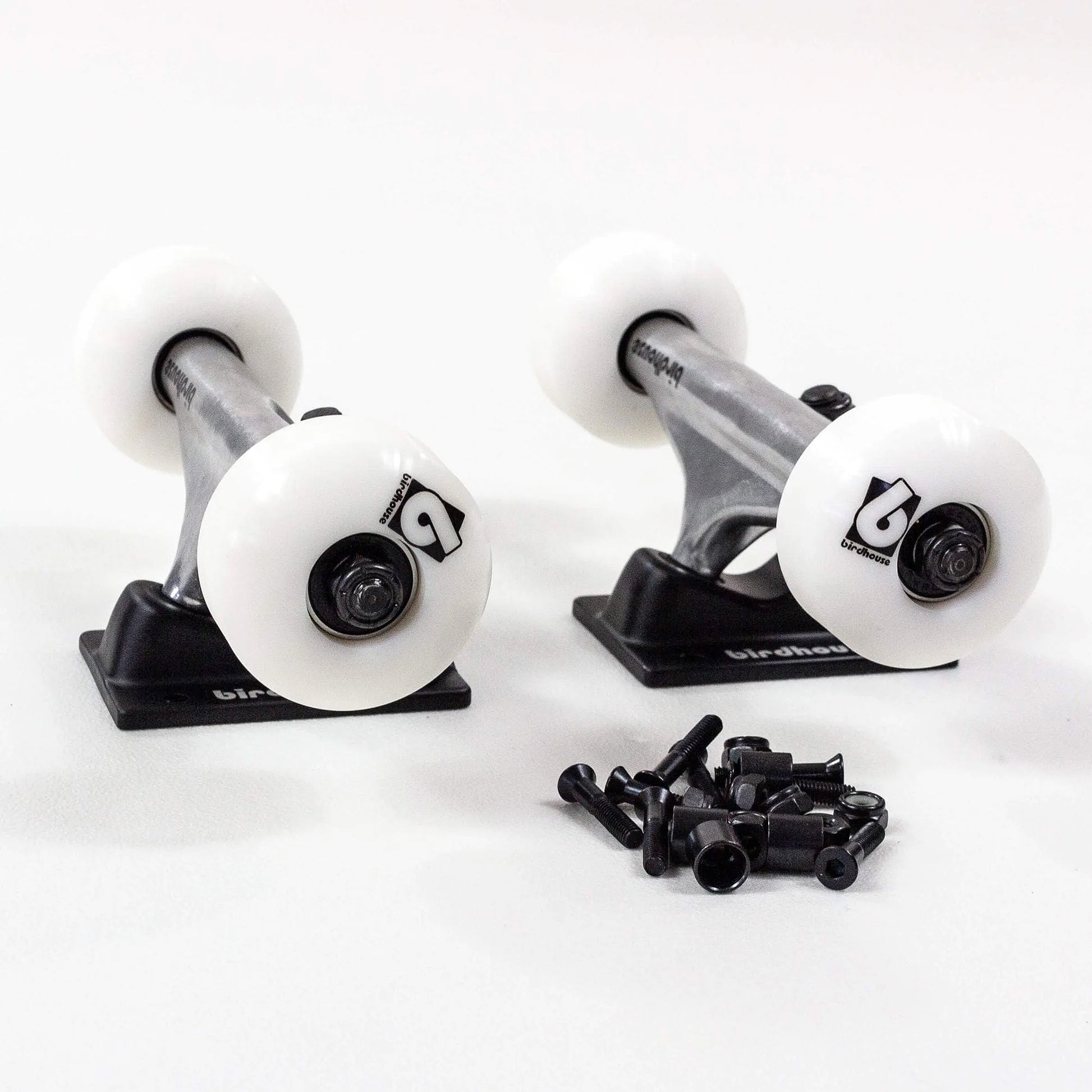 Birdhouse Component Kit
Sale price
$47.00
Regular price
Tax included.
Birdhouse Component Kit
5.25 in - Silver / Black
RRP: £54.99 
The Birdhouse component kit has everything you need to turn your deck into a complete skateboard.
This Birdhouse truck set has the full complement of items you need to get your new deck skate read and even include a multi skate tool to assemble it all together.
Trucks: Birdhouse Logo Black/Raw - 5.52"
Wheels: B Logo 52mm, 99A
Bearings: ABEC 5 + Spacers
Hardware: 1" Allen Bolts
Grip Tape: 9" Wide Sheet
Tool: Birdhouse Multi-Tool
Risers: 1/8"
Recommended for Decks Widths: 7.75" - 8.25"
Sold as a pair